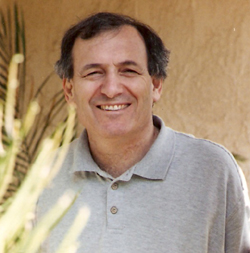 Samuel Ben-Horin
provides truly top-quality piano service. With a solid base of long practical experience at his family's second-generation piano business and with training from Steinway and Bösendorfer, his professional experience, knowledge, judgment, performance and work ethics are unmatched and include over 35 years of extensive world-class background in concert halls, recording studios, performing artist studios, colleges, piano preparation for the piano industry (i.e. elevating a moderately-good instrument to superlative condition), where sometimes one has to be Sherlock Holmes in order to find the imperfections, and complete piano rebuilding and refining.
With a great deal of experience come professionalism and integrity in one's work. Specializing primarily in Steinway & Sons and high-potential pianos like Bösendorfer, Bechstein, Mason & Hamlin and others, the goal is to obtain the highest possible quality for the performing artist. Samuel Ben-Horin is fluent in four languages, plays the cello and enjoys listening to his wife, a concert pianist, play everything from Bach to Brahms to Berg on many pianos -- sometimes for the sheer pleasure and other times in order to test pianos and ascertain flawless quality. Samuel has two daughters who have earned master's degrees from UCLA and work in environmental fields. Samuel Ben-Horin is local to Los Angeles and serves the region.
During Samuel Ben-Horin's long career (actually, a love affair) he was for many years the senior piano and keyboard technician at Teatro Alla Scala – the famous opera house of Milan, Italy, where tough schedules and critical demands were the norm. At La Scala, audiences often waited in line for tickets over long winter nights. Last-minute labor union disputes, strikes and front-page scandals all'Italiana were not uncommon. In an evening dress and black tie, at La Scala Samuel tuned for historic performances of concerts and operas, with audiences composed of royalties, VIPs and true music lovers gathered from all around the world.
Samuel has worked and tuned for local artists and for performances of world-renowned guest artists, including (random order): Carlo Maria Giulini, Leonard Bernstein, Ricardo Muti, Yo-Yo Ma, Emanuel Ax, Oscar Peterson, Chick Corea, Brad Mehldau, Luciano Pavarotti, Carlo Bergonzi, Raphael Arie, Gil Shaham, Teresa Berganza, Hermann Prey, Peter Schreier, Jessye Norman, Samuel Ramey, Brigitte Fassbaender, Barbara Hendricks, Paolo Bordoni, Michael Ponti, Erwin Gage, Gerard Schurmann, Israel Baker, Annie Fisher, Joni Mitchell, Gideon Kremer, Yuri Bashmet, Dave Brubeck, Modern Jazz Quartet, Marcus Roberts, Sergio Fiorentino, Franco Ferraris, Bruno Bettinelli and the list goes on and on.
Remaining responsive in each circumstance and dedicated to each customer served is Samuel Ben-Horin's natural way; he works diligently and to a superlative level of perfection. From Samuel Ben-Horin you can expect the highest level of loyalty and craftsmanship. Currently Samuel Ben-Horin resides in Woodland Hills, California, and divides his work among several West Coast concert halls and recording studios, serving Pepperdine University in Malibu and a diverse private clientele throughout Los Angeles.